Welcome from Pastor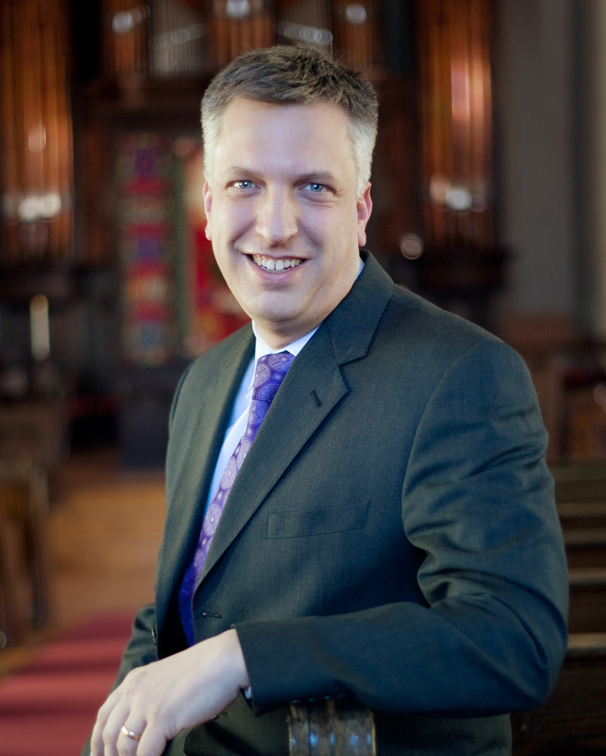 It has been said that spirituality is what you feel, theology is what you think, and religion is what you do. In my life, all three must be present in order to have the fullest possible encounter with God, without whom the world lacks beauty, understanding, and hope. It is my deep desire to be a part of a community that strives for these things.
At Olivet Congregational Church, the ineffable qualities of art and music are foundational to our experience. From this stems an honest engagement of the scriptures and Christian tradition that serves as the beginning point for a lifetime of exploration of the life of faith. And finally, it is authentic community, which is our greatest hope, and a living expression of God, that embodies the heart and mind of the church. At the end of the day we all ask: who will love me? I think you will find an answer here.
Olivet Congregational Church offers its whole self to you, not to tell you who to be or what to do, but because it is incomplete without you. Together, we can be an expression of love to the world.
Mission
The Triune God who brought Israel out of Egypt, and who raised Jesus Christ from the dead, is our "Maker, Defender, Redeemer, and Friend."
Olivet Congregational Church is a community in Jesus Christ dedicated to the service of God. Enlivened and guided by the Holy Spirit, we seek to grow in faith, fellowship, and service as we:
Gather regularly to worship God in word and sacrament, with liturgy rich in the language and music of our living Christian heritage.
Fulfill our baptismal vows by steeping ourselves and our children in the biblical tradition through prayer and study, reading and meditation, teaching and example.
Care for one another, serving our community, and reaching out to those in need.
Rejoice in the splendid variety of the human family; seeking to understand with respect and reverence the insights of those whose convictions differ from our own.
Welcome all who wish to worship.
Pledge to be faithful stewards of God's abundant gifts.
Open & Affirming Statement
"Welcome to Olivet Congregational Church.  As God loves us all, without reservation or exception, God's house is open to all.  Each of us is important no matter
          where we are now in our faith journey, 
and all are invited into the full life and ministry of Olivet Congregational Church.
As an Open and Affirming church, Olivet wants specifically to reach out to the lesbian, gay, bi-sexual, transgender (LGBT) community.  We are called to practice a ministry of reconciliation through worship, compassion, and justice for all who have known the pain of exclusion or discrimination."
About the UCC

Olivet is affiliated with the United Church of Christ.  Drawn together by the Holy Spirit, we are a distinct and diverse community of Christians that come together as one church, joining faith and action.  In covenant with the church in all of its settings, we serve God in the co-creation of a just and sustainable world as made manifest in the Gospel of Jesus Christ.
Learn more about the UCC here:  http://www.ucc.org
Staff
To contact any of our staff or to learn more about our staff, please go to the Contact Us page.
Facilities
Our English Cottage Style Church Building

The unique and beautiful 1907 Olivet building was designed by noted St. Paul architect Clarence Johnson in English Cottage style, surrounding a garden courtyard of trees, flowers and art, and a playground for children.
Does Your Club, Group Or Organization need a Place to Meet or Perform?